Yuliya Stankevich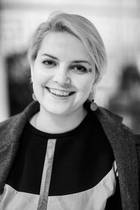 First name: Yuliya
Last name: Stankevich
Sex: Female
Small Abstract: Trainer and consultant, working in Belarus and internationally. Professional mission is to inspire people and organizations to act.
Youth worker since 2000, has been involved in NGO "Youth Education Center "Fialta" (Minsk, Belarus) as youth worker and trainer.

Competence areas as a trainer: non-formal education, youth work, intercultural learning, inclusion (working with people with fewer opportunities, from rural areas), project management, human resource management, team work creative solutions.

Country of residence: Belarus
Working Languages: English
Other Languages: Russian